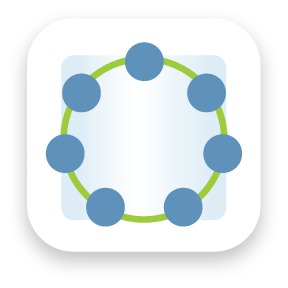 NGSS Help Docs
As you browse and work with the NGSS Explorer, you may find certain visualizations particularly useful. Using our parameterization you can render the exact graph you want at any point. Notice the following types of graph labels within the NGSS Explorer: NGSS Codes, ASN Codes, Low/High Grades, Topics, SEPs, DCIs, CCs, and specific resources. You can use the drop down menus to view graphs of these types, or you can pass the exact graph through the url.
Supported parameters include:
?ngssCode=<

ngss_standard_code

>
?sCode=<

ASN_standard_code

>
?lowGrade=<

K-12

>
?highGrade=<

K-12

>
?topic=Topic_<

topic_name

>
?sep=SEP_<

sep_name

>
?dci=DCI_<

dci_name

>
?cc=CC_<

cc_name

>
?resource=resource=<

resource_title

>
Render visualizations on your website
Our tool is setup for use with IFrames. Simply include the following code in your site and you're all set!