Students explore the physics exploited by engineers in designing today's roller coasters, including potential and kinetic energy, friction and gravity. First, they learn that all true roller coasters are completely driven by the force of gravity and that the conversion between potential and kinetic energy is essential to all roller coasters. Second, they consider the role of friction in slowing down cars in roller coasters. Finally, they examine the acceleration of roller coaster cars as they travel around the track. During the associated activity, students design, build and analyze model roller coasters they make using foam tubing and marbles (as the cars).

Student teams investigate the properties of electromagnets. They create their own small electromagnets and experiment with ways to change their strength to pick up more paperclips. Students learn about ways that engineers use electromagnets in everyday applications.

In this hands-on activity, students investigate different methods—aeration and filtering—for removing pollutants from water. Working in teams, they design, build and test their own water filters—essentially conducting their own "dirty water projects." A guiding data collection worksheet is provided.

Students continue to explore the story of building a pyramid, learning about the simple machine called a pulley. They learn how a pulley can be used to change the direction of applied forces and move/lift extremely heavy objects, and the powerful mechanical advantages of using a multiple-pulley system. Students perform a simple demonstration to see the mechanical advantage of using a pulley, and they identify modern day engineering applications of pulleys. In a hands-on activity, they see how a pulley can change the direction of a force, the difference between fixed and movable pulleys, and the mechanical advantage gained with multiple / combined pulleys. They also learn the many ways engineers use pulleys for everyday purposes.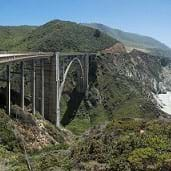 In this lesson, students learn the basics of the analysis of forces engineers perform at the truss joints to calculate the strength of a truss bridge. This method is known as the "method of joints." Finding the tensions and compressions using this method will be necessary to solve systems of linear equations where the size depends on the number of elements and nodes in the truss. The method of joints is the core of a graphic interface created by the author in Google Sheets that students can use to estimate the tensions-compressions on the truss elements under given loads, as well as the maximum load a wood truss structure may hold (depending on the specific wood the truss is made of) and the thickness of its elements.

Students learn the basics of the electromagnetic spectrum and how various types of electromagnetic waves are related in terms of wavelength and energy. In addition, they are introduced to the various types of waves that make up the electromagnetic spectrum including, radio waves, ultraviolet waves, visible light and infrared waves. These topics help inform students before they turn to designing solutions to an overarching engineering challenge question.

To increase students' awareness of possible invisible pollutants in drinking water sources, students perform an exciting lab requiring them to think about how solutions and mixtures exist even in unsuspecting places such as ink. They use alcohol and chromatography paper to separate the components of black and colored marker ink. Students witness first-hand how components of a solution can be separated, even when those individual components are not visible in solution.

Simple machines are devices with few or no moving parts that make work easier. Students are introduced to the six types of simple machines — the wedge, wheel and axle, lever, inclined plane, screw, and pulley — in the context of the construction of a pyramid, gaining high-level insights into tools that have been used since ancient times and are still in use today. In two hands-on activities, students begin their own pyramid design by performing materials calculations, and evaluating and selecting a construction site. The six simple machines are examined in more depth in subsequent lessons in this unit.

Students build a saltwater circuit, which is an electrical circuit that uses saltwater as part of the circuit. Students investigate the conductivity of saltwater, and develop an understanding of how the amount of salt in a solution impacts how much electrical current flows through the circuit. They learn about one real-world application of a saltwater circuit — as a desalination plant tool to test for the removal of salt from ocean water.

Students learn about the types of possible loads, how to calculate ultimate load combinations, and investigate the different sizes for the beams (girders) and columns (piers) of simple bridge design. They learn the steps that engineers use to design bridges by conducting their own hands on associated activity to prototype their own structure. Students will begin to understand the problem, and learn how to determine the potential bridge loads, calculate the highest possible load, and calculate the amount of material needed to resist the loads.

Students are introduced to the five fundamental loads: compression, tension, shear, bending and torsion. They learn about the different kinds of stress each force exerts on objects.

That heat flows from hot to cold is an unavoidable truth of life. People have put a lot of effort into stopping this natural physical behavior, however all they have been able to do is slow the process. Student teams investigate the properties of insulators in their attempts to keep cups of water from freezing, and once frozen, to keep them from melting.

Students explore how pendulums work and why they are useful in everyday applications. In a hands-on activity, they experiment with string length, pendulum weight and angle of release. In an associated literacy activity, students explore the mechanical concept of rhythm, based on the principle of oscillation, in a broader biological and cultural context — in dance and sports, poetry and other literary forms, and communication in general.

Civil engineers design structures such as buildings, dams, highways and bridges. Student teams explore the field of engineering by making bridges using spaghetti as their primary building material. Then they test their bridges to see how much weight they can carry before breaking.

Students learn a simple technique for quantifying the amount of photosynthesis that occurs in a given period of time, using a common water plant (Elodea). They use this technique to compare the amounts of photosynthesis that occur under conditions of low and high light levels. Before they begin the experiment, however, students must come up with a well-worded hypothesis to be tested. After running the experiment, students pool their data to get a large sample size, determine the measures of central tendency of the class data, and then graph and interpret the results.
Last updated 19 hour(s) ago