Simple machines are devices with few or no moving parts that make work easier. Students are introduced to the six types of simple machines — the wedge, wheel and axle, lever, inclined plane, screw, and pulley — in the context of the construction of a pyramid, gaining high-level insights into tools that have been used since ancient times and are still in use today. In two hands-on activities, students begin their own pyramid design by performing materials calculations, and evaluating and selecting a construction site. The six simple machines are examined in more depth in subsequent lessons in this unit.

Students explore the physics exploited by engineers in designing today's roller coasters, including potential and kinetic energy, friction and gravity. First, they learn that all true roller coasters are completely driven by the force of gravity and that the conversion between potential and kinetic energy is essential to all roller coasters. Second, they consider the role of friction in slowing down cars in roller coasters. Finally, they examine the acceleration of roller coaster cars as they travel around the track. During the associated activity, students design, build and analyze model roller coasters they make using foam tubing and marbles (as the cars).

Potato Power
Elementary School
Activity
Students use potatoes to light an LED clock (or light bulb) as they learn how a battery works in a simple circuit and how chemical energy changes to electrical energy. As they learn more about electrical energy, they better understand the concepts of voltage, current and resistance.

Student teams investigate the properties of electromagnets. They create their own small electromagnets and experiment with ways to change their strength to pick up more paperclips. Students learn about ways that engineers use electromagnets in everyday applications.

Students are introduced to Newton's third law of motion: For every action, there is an equal and opposite reaction. They practice identifying action-reaction force pairs for a variety of real-world examples, and draw and explain simplified free-body diagram vectors (arrows) of force, velocity and acceleration for them. They also learn that engineers apply Newton's third law and an understanding of reaction forces when designing a wide range of creations, from rockets and aircraft to door knobs, rifles and medicine delivery systems. This lesson is the third in a series of three lessons intended to be taught prior to a culminating associated activity to complete the unit.

That heat flows from hot to cold is an unavoidable truth of life. People have put a lot of effort into stopping this natural physical behavior, however all they have been able to do is slow the process. Student teams investigate the properties of insulators in their attempts to keep cups of water from freezing, and once frozen, to keep them from melting.

Students are introduced to the concept of a dam and its potential benefits, which include water supply, electricity generation, flood control, recreation and irrigation. This lesson begins an ongoing classroom scenario in which student engineering teams working for the Splash Engineering firm design dams for a fictitious client, Thirsty County.

Students continue to explore the story of building a pyramid, learning about the simple machine called a pulley. They learn how a pulley can be used to change the direction of applied forces and move/lift extremely heavy objects, and the powerful mechanical advantages of using a multiple-pulley system. Students perform a simple demonstration to see the mechanical advantage of using a pulley, and they identify modern day engineering applications of pulleys. In a hands-on activity, they see how a pulley can change the direction of a force, the difference between fixed and movable pulleys, and the mechanical advantage gained with multiple / combined pulleys. They also learn the many ways engineers use pulleys for everyday purposes.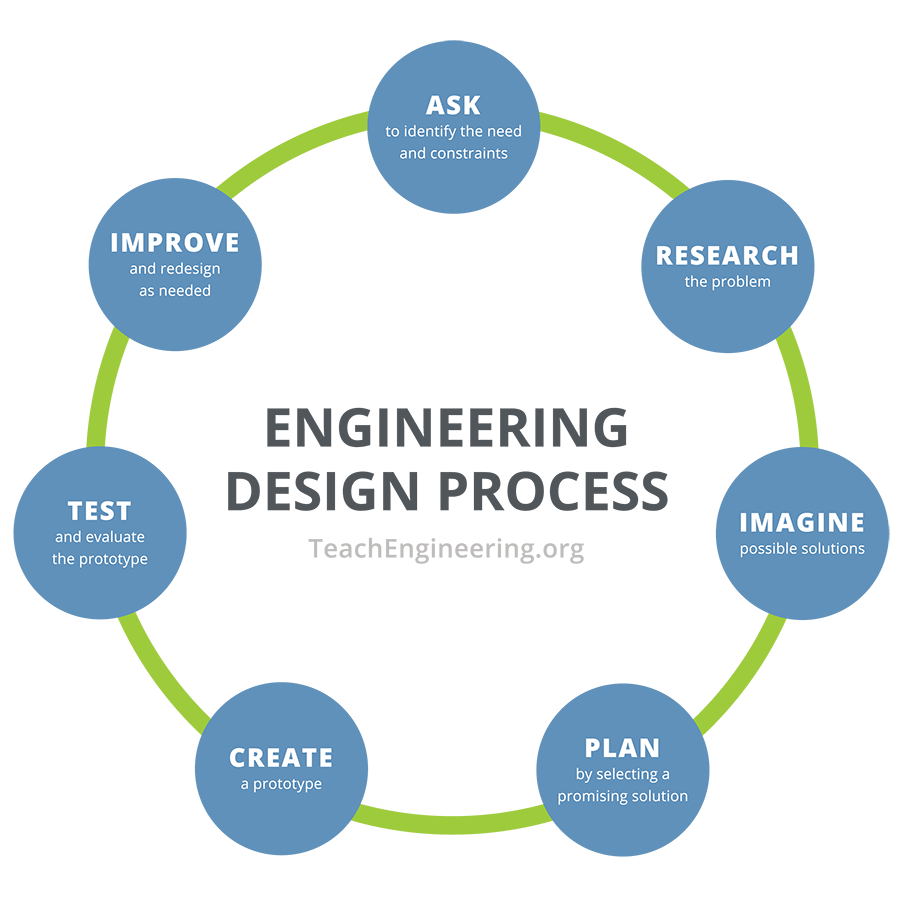 Students practice the initial steps involved in an engineering design challenge. They begin by reviewing the steps of the engineering design loop and discussing the client need for the project. Next, they identify a relevant context, define the problem within their design teams, and examine the project's requirements and constraints. (Note: Conduct this activity in the context of a design project that students are working on, which could be a challenge determined by the teacher, brainstormed with the class, or the example project challenge provided [to design a prosthetic arm that can perform a mechanical function].)

Students build their own small-scale model roller coasters using pipe insulation and marbles, and then analyze them using physics principles learned in the associated lesson. They examine conversions between kinetic and potential energy and frictional effects to design roller coasters that are completely driven by gravity. A class competition using different marbles types to represent different passenger loads determines the most innovative and successful roller coasters.

With an introduction to the ideas of energy, students discuss specific energy types and practical energy sources. Associated hands-on activities help them identify energy types in their surroundings and enhance their understanding of the concept of energy.

Students explore the interface between architecture and engineering. In the associated hands-on activity, students act as both architects and engineers by designing and building a small parking garage.

Students learn about the types of possible loads, how to calculate ultimate load combinations, and investigate the different sizes for the beams (girders) and columns (piers) of simple bridge design. They learn the steps that engineers use to design bridges by conducting their own hands on associated activity to prototype their own structure. Students will begin to understand the problem, and learn how to determine the potential bridge loads, calculate the highest possible load, and calculate the amount of material needed to resist the loads.

Students build a saltwater circuit, which is an electrical circuit that uses saltwater as part of the circuit. Students investigate the conductivity of saltwater, and develop an understanding of how the amount of salt in a solution impacts how much electrical current flows through the circuit. They learn about one real-world application of a saltwater circuit — as a desalination plant tool to test for the removal of salt from ocean water.

In this lesson, students are introduced to both potential energy and kinetic energy as forms of mechanical energy. A hands-on activity demonstrates how potential energy can change into kinetic energy by swinging a pendulum, illustrating the concept of conservation of energy. Students calculate the potential energy of the pendulum and predict how fast it will travel knowing that the potential energy will convert into kinetic energy. They verify their predictions by measuring the speed of the pendulum.
Last updated 10 hour(s) ago