Hands-on, Mathematics-Aligned Engineering Curriculum
The TeachEngineering mathematics-aligned activities featured here, by grade, support the Common Core Standards for Mathematics.
TeachEngineering provides lesson plans and activities with math-focused worksheets and assessments to promote mathematical proficiency essential to K-12 youth. Our curriculum stresses the importance of understanding problems, using models and mathematical concepts to solve problems, and developing feasible arguments based on data. We hope you find these math-aligned engineering lessons and activities useful in your classroom!
Browse All Math-Aligned Engineering Curriculum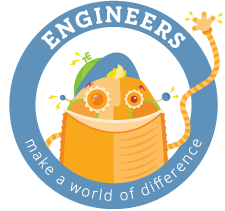 Advanced Curriculum Search