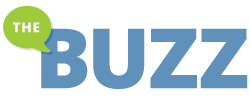 I am working on a project locating, aligning and tagging instructional resources for teachers across the state to use, and have found the TeachEngineering resources to be of high quality and well-suited to our state science standards.
- Science education consultant in Raleigh, NC

TeachEngineering content is aligned with Common Core Math
Classroom-tested and ready to use!
Elementary School:
Middle School:

June 2018 Editor's Pick
As one of our partner teachers said, "This is a great open-ended design activity with lots of redesign built in—and it ends with the class building the best prototype membrane with contributions from each group." The challenge is to make a semipermeable membrane ...