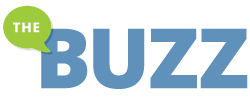 I've found the resources to be fantastic and want to be part of something great. I integrate engineering design processes into my courses whenever possible. Students need to learn how to think and approach problems creatively yet systematically.
- High school math teacher and robotics/STEM clubs coach

TeachEngineering content is aligned with Common Core Math
Classroom-tested and ready to use!
Elementary School:
Middle School:

April 2018 Editor's Pick
Can't find anything in the closet? Broken backpack strap? Bookshelf that keeps falling over? Being able to "solve everyday problems" is a skill worth cultivating! This exemplar activity shows middle school students how to apply the engineering design process to daily ...