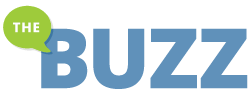 WOW!! I have spent the last few days on your site and I am SO impressed. I can't wait to use these activities with my 5th-8th graders. THANKS!!

TeachEngineering content is aligned with Common Core Math
Classroom-tested and ready to use!
Elementary School:
Middle School:

January 2018 Editor's Pick
3D bioprinting can be used to treat injuries! In this informative and engaging hands-on activity (that does not require 3D printers!), a humorous one-minute video presents high-school students with a hypothetical scenario that introduces "Bill," who has been badly ...