Students calculate the viscosity of various household fluids by measuring the amount of time it takes marble or steel balls to fall given distances through the liquids. They experience what viscosity means, and also practice using algebra and unit conversions.

Students randomly select jelly beans (or other candy) that represent genes for several human traits such as tongue-rolling ability and eye color. Then, working in pairs, students randomly choose new pairs of jelly beans from those corresponding to their own genotypes. The new pairs are placed on toothpicks to represent the chromosomes of the couple's offspring. Finally, students compare genotypes and phenotypes of parents and offspring for all the pairs in the class. In particular, they look for cases in which parents and offspring share the exact same genotype and/or phenotype, and consider how the results would differ if they repeated the simulation using more than four traits.

Heat transfer is an important concept that is readily evident in our everyday lives yet often misunderstood by students. In this lesson, students learn the scientific concepts of temperature, heat, and heat transfer through conduction, convection and radiation. These concepts are illustrated by comparison to magical spells used in the Harry Potter stories.

Students are introduced to the engineering design process, focusing on the concept of brainstorming design alternatives. They learn that engineering is about designing creative ways to improve existing artifacts, technologies or processes, or developing new inventions that benefit society. Students come to realize that they can be engineers and use the design process themselves to create tomorrow's innovations.

Selecting a promising solution using engineering analysis distinguishes true engineering design from "tinkering." In this activity, students are guided through an example engineering analysis scenario for a scooter. Then they perform a similar analysis on the design solutions they brainstormed in the previous activity in this unit. At activity conclusion, students should be able to defend one most-promising possible solution to their design challenge. (Note: Conduct this activity in the context of a design project that students are working on; this activity is Step 4 in a series of seven steps that guide students through the engineering design loop.)

Students build a saltwater circuit, which is an electrical circuit that uses saltwater as part of the circuit. Students investigate the conductivity of saltwater, and develop an understanding of how the amount of salt in a solution impacts how much electrical current flows through the circuit. They learn about one real-world application of a saltwater circuit — as a desalination plant tool to test for the removal of salt from ocean water.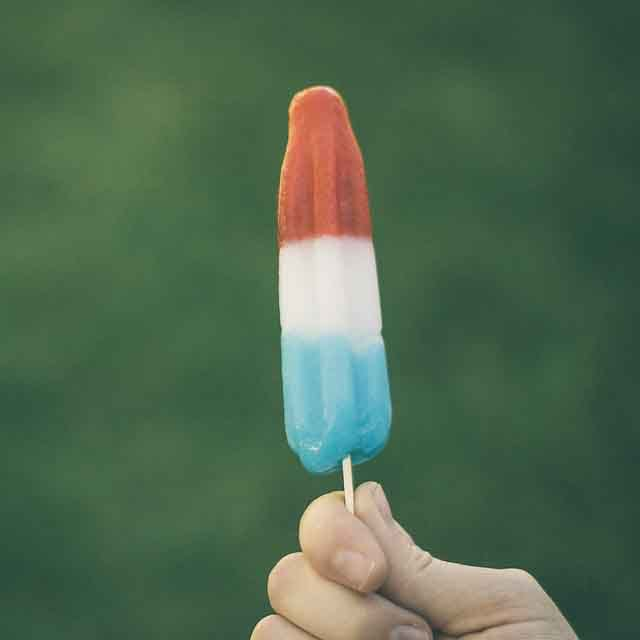 Beginning kindergarteners are introduced to science and engineering concepts through questions such as "What is a Scientist?" and "What is an Engineer?", and go on to compare and contrast the two. They are introduced to seven steps of the engineering design process and explore these steps using the "I do, we do, you do" set of guided instruction. At the end of the project, students produce a set of purple popsicles that they design using various materials and by following a set of criteria.

Clay Boats
Middle School
Activity
Students use a small quantity of modeling clay to make boats that float in a tub of water. The object is to build boats that hold as much weight as possible without sinking. In the process of designing and testing their prototype creations, students discover some of the basic principles of boat design, gain first-hand experience with concepts such as buoyancy and density, and experience the steps of the engineering design process.

Pop Rockets
Elementary School
Activity
Students design and build paper rockets around film canisters, which serve as engines. An antacid tablet and water are put into each canister, reacting to form carbon dioxide gas, and acting as the pop rocket's propellant. With the lid snapped on, the continuous creation of gas causes pressure to build up until the lid pops off, sending the rocket into the air. The pop rockets demonstrate Newton's third law of motion: for every action, there is an equal and opposite reaction. An instructions handout, worksheets (English and Spanish) and quiz are provided.

Working as if they were engineers, students design and construct model solar sails made of aluminum foil to move cardboard tube satellites through "space" on a string. Working in teams, they follow the engineering design thinking steps—ask, research, imagine, plan, create, test, improve—to design and test small-scale solar sails for satellites and space probes. During the process, learn about Newton's laws of motion and the transfer of energy from wave energy to mechanical energy. A student activity worksheet is provided.

A cost-benefit analysis is a good way to weigh the costs and the benefits and compare them to see if the decisions being made are sound and worthwhile. For a hypothetical solar farm design problem, students are given a solar cost-benefit analysis sheet to complete within groups. They weigh the expense and benefits of two types of solar panels (with different costs, wattage outputs and land impacts), consider the cost of using the acreage for solar (which removes it from ranching use), and explain why they consider the panel combination they propose to be best. If the costs outweigh the benefits, then a project is not worth doing. On the other hand, if the benefits outweigh the costs, then it is worth implementing the plan.

Student teams investigate the properties of electromagnets. They create their own small electromagnets and experiment with ways to change their strength to pick up more paperclips. Students learn about ways that engineers use electromagnets in everyday applications.

Bernoulli's principle relates the pressure of a fluid to its elevation and its speed. Bernoulli's equation can be used to approximate these parameters in water, air or any fluid that has very low viscosity. Students use the associated activity to learn about the relationships between the components of the Bernoulli equation through real-life engineering examples and practice problems.

Students gain a better understanding of the different types of materials as pure substances and mixtures and learn to distinguish between homogeneous and heterogeneous mixtures by discussing an assortment of example materials they use and encounter in their daily lives.

Students explore the inhalation/exhalation process that occurs in the lungs during respiration. Using everyday materials, each student team creates a model pair of lungs.
Last updated 10 hour(s) ago