Students explore how tension and compression forces act on three different bridge types. Using sponges, cardboard and string, they create models of beam, arch and suspension bridges and apply forces to understand how they disperse or transfer these loads.
Using spaghetti and marshmallows, students experiment with different structures to determine which ones are able to handle the greatest amount of load. Their experiments help them to further understand the effects that compression and tension forces have with respect to the strength of structures. Spaghetti cannot hold much tension or compression; therefore, it breaks very easily. Marshmallows handle compression well, but do not hold up to tension.

Student teams model the Earth's greenhouse effect using modeling clay, ice chunks, water, aluminum pie tins and plastic wrap. They observe and record what happens in this closed environment and discuss the implications of global warming theory for engineers, themselves and the Earth.

Students are introduced to the world of creative engineering product design. Through six activities, teams work through the steps of the engineering design process (or loop) by completing an actual design challenge presented in seven steps. The project challenge is left up to the teacher or class to determine; it might be one decided by the teacher, brainstormed with the class, or the example provided (to design a prosthetic arm that can perform a mechanical function). As students begin by defining the problem, they learn to recognize the need, identify a target population, relate to the project, and identify its requirements and constraints. Then they conduct research, brainstorm alternative solutions, evaluate possible solutions, create and test prototypes, and improve and redesign before manufacturing. See the Unit Schedule section for a list of example design project topics.

Student pairs design, build, and test model vehicles capable of rolling down a ramp and then coasting freely as far as possible. The challenge is to make the vehicles entirely out of dry pasta using only adhesive (such as hot glue) to hold the components together. Creativity is encouraged and different types of pasta are provided to support different functions such as round pasta for wheels and sheet pasta for the chassis. Students become familiar with the concepts of gravitational potential energy, kinetic energy and rolling resistance. Teams follow the steps of the engineering design process as they design, test and redesign their small-sized vehicles, working within the project's material constraints. The winner of the competitive final event is the pasta car that travels the longest distance beyond the bottom of the ramp.

Students learn about applied forces as they create pop-up-books — the art of paper engineering. They also learn the basic steps of the engineering design process.

Students are introduced to the concept of air pressure and use the associated activity to see how it is affected by different variables. They explore how air pressure creates force on an object. They study the relationship between air pressure and the velocity of moving air.

Students learn about and experiment with the concept of surface tension. How can a paper clip "float" on top of water? How can a paper boat be powered by soap in water? How do water striders "walk" on top of water? Why do engineers care about surface tension? Students answer these questions as they investigate surface tension and surfactants.

Students learn that minerals are a necessary part of our diets and that different minerals have different functions in the body. More specifically, they discover that iron is necessary to carry oxygen throughout our bodies. In the associated activity, students design a process to reverse engineer an iron-fortified cereal to determine how much iron it contains by removing most of the iron from the cereal.

Students gain a better understanding of the different types of materials as pure substances and mixtures and learn to distinguish between homogeneous and heterogeneous mixtures by discussing an assortment of example materials they use and encounter in their daily lives.

Students are introduced to the distinctive properties of mixtures and solutions. A class demonstration led by the teachers gives students the opportunity to compare and contrast the physical characteristics of a few simple mixtures and solutions. They discuss the separation of mixtures and solutions back into their original components as well as different engineering applications of mixtures and solutions.

With an introduction to the ideas of energy, students discuss specific energy types and practical energy sources. Associated hands-on activities help them identify energy types in their surroundings and enhance their understanding of the concept of energy.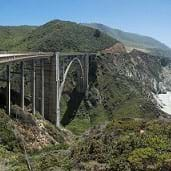 In this lesson, students learn the basics of the analysis of forces engineers perform at the truss joints to calculate the strength of a truss bridge. This method is known as the "method of joints." Finding the tensions and compressions using this method will be necessary to solve systems of linear equations where the size depends on the number of elements and nodes in the truss. The method of joints is the core of a graphic interface created by the author in Google Sheets that students can use to estimate the tensions-compressions on the truss elements under given loads, as well as the maximum load a wood truss structure may hold (depending on the specific wood the truss is made of) and the thickness of its elements.

In this hands-on activity, students investigate different methods—aeration and filtering—for removing pollutants from water. Working in teams, they design, build and test their own water filters—essentially conducting their own "dirty water projects." A guiding data collection worksheet is provided.

Working as engineering teams, students design and create model beam bridges using plastic drinking straws and tape as their construction materials. Their goal is to build the strongest bridge with a truss pattern of their own design, while meeting the design criteria and constraints. They experiment with different geometric shapes and determine how shapes affect the strength of materials. Let the competition begin!
Last updated 6 hour(s) ago