With an introduction to the ideas of energy, students discuss specific energy types and practical energy sources. Associated hands-on activities help them identify energy types in their surroundings and enhance their understanding of the concept of energy.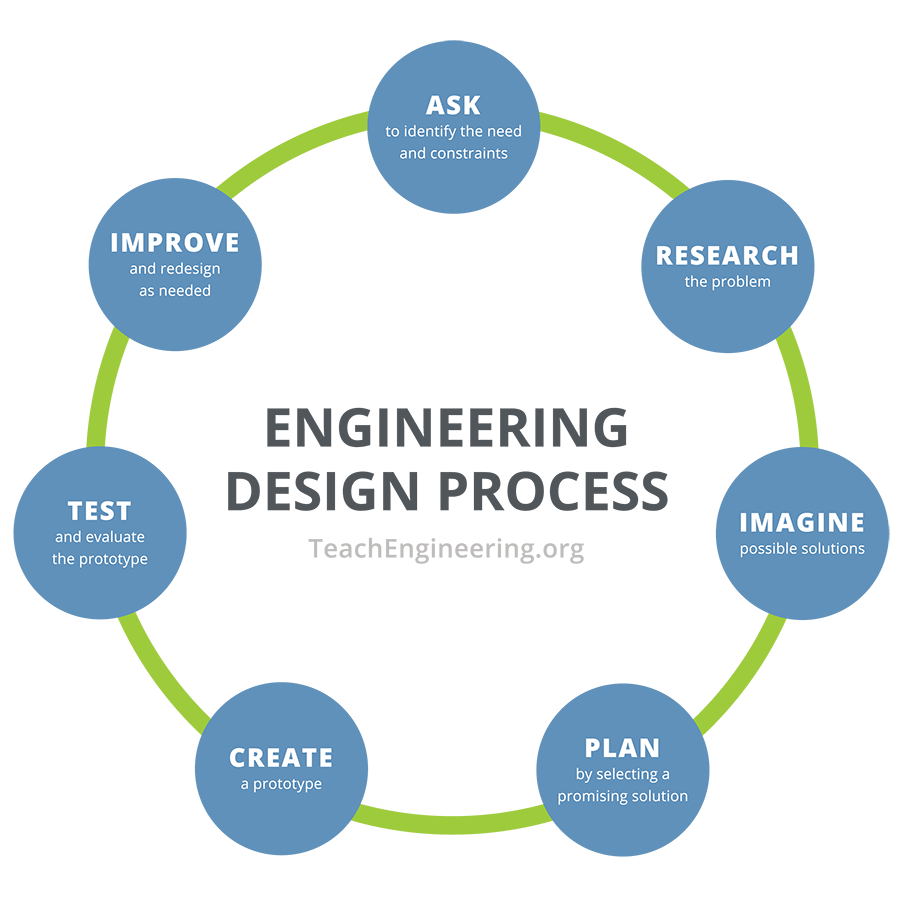 Students practice the initial steps involved in an engineering design challenge. They begin by reviewing the steps of the engineering design loop and discussing the client need for the project. Next, they identify a relevant context, define the problem within their design teams, and examine the project's requirements and constraints. (Note: Conduct this activity in the context of a design project that students are working on, which could be a challenge determined by the teacher, brainstormed with the class, or the example project challenge provided [to design a prosthetic arm that can perform a mechanical function].)

Simple machines are devices with few or no moving parts that make work easier. Students are introduced to the six types of simple machines — the wedge, wheel and axle, lever, inclined plane, screw, and pulley — in the context of the construction of a pyramid, gaining high-level insights into tools that have been used since ancient times and are still in use today. In two hands-on activities, students begin their own pyramid design by performing materials calculations, and evaluating and selecting a construction site. The six simple machines are examined in more depth in subsequent lessons in this unit.

Students make sense of the design challenges engineers face that arise from earthquake phenomena. Students work as engineering teams to explore concepts of how engineers design and construct buildings to withstand earthquake damage by applying elements of the engineering design process by building their own model structures using toothpicks and marshmallows. The groups design, build, and test their model buildings and then determine how earthquake-proof their designs are by testing them on an earthquake simulator pan of Jell-O®.

Students learn about biomimicry and how engineers often imitate nature in the design of innovative new products. They demonstrate their knowledge of biomimicry by practicing brainstorming and designing a new product based on what they know about animals and nature.

Students learn about the advantages and disadvantages of the greenhouse effect. They construct their own miniature greenhouses and explore how their designs take advantage of heat transfer processes to create controlled environments. They record and graph measurements, comparing the greenhouse indoor and outdoor temperatures over time. Students are also introduced to global issues such as greenhouse gas emissions and their relationship to global warming.

In this lesson, students are introduced to both potential energy and kinetic energy as forms of mechanical energy. A hands-on activity demonstrates how potential energy can change into kinetic energy by swinging a pendulum, illustrating the concept of conservation of energy. Students calculate the potential energy of the pendulum and predict how fast it will travel knowing that the potential energy will convert into kinetic energy. They verify their predictions by measuring the speed of the pendulum.
Using spaghetti and marshmallows, students experiment with different structures to determine which ones are able to handle the greatest amount of load. Their experiments help them to further understand the effects that compression and tension forces have with respect to the strength of structures. Spaghetti cannot hold much tension or compression; therefore, it breaks very easily. Marshmallows handle compression well, but do not hold up to tension.

Students learn about isometric drawings and practice sketching on triangle-dot paper the shapes they make using multiple simple cubes. They also learn how to use coded plans to envision objects and draw them on triangle-dot paper. A PowerPoint® presentation, worksheet and triangle-dot (isometric) paper printout are provided. This activity is part of a multi-activity series towards improving spatial visualization skills.

Students construct rockets from balloons propelled along a guide string. They use this model to learn about Newton's three laws of motion, examining the effect of different forces on the motion of the rocket.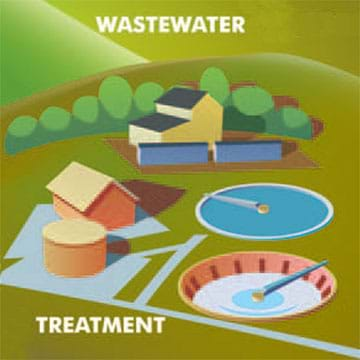 Student teams design and then create small-size models of working filter systems to simulate multi-stage wastewater treatment plants. Drawing from assorted provided materials (gravel, pebbles, sand, activated charcoal, algae, coffee filters, cloth) and staying within a (hypothetical) budget, teams create filter systems within 2-liter plastic bottles to clean the teacher-made simulated wastewater (soap, oil, sand, fertilizer, coffee grounds, beads). They aim to remove the water contaminants while reclaiming the waste material as valuable resources. They design and build the filtering systems, redesigning for improvement, and then measuring and comparing results (across teams): reclaimed quantities, water quality tests, costs, experiences and best practices. They conduct common water quality tests (such as turbidity, pH, etc., as determined by the teacher) to check the water quality before and after treatment.

Students are introduced to the International Space Station (ISS) with information about its structure, operation and key experiments. The ISS itself is an experiment in international cooperation to explore the potential for humans to live in space. The space station features state-of-the-art science and engineering laboratories to conduct research in medicine, materials and fundamental science to benefit people on Earth as well as people who will live in space in the future.

Pop Rockets
Elementary School
Activity
Students design and build paper rockets around film canisters, which serve as engines. An antacid tablet and water are put into each canister, reacting to form carbon dioxide gas, and acting as the pop rocket's propellant. With the lid snapped on, the continuous creation of gas causes pressure to build up until the lid pops off, sending the rocket into the air. The pop rockets demonstrate Newton's third law of motion: for every action, there is an equal and opposite reaction. An instructions handout, worksheets (English and Spanish) and quiz are provided.

Student teams investigate the properties of electromagnets. They create their own small electromagnets and experiment with ways to change their strength to pick up more paperclips. Students learn about ways that engineers use electromagnets in everyday applications.

Students explore the inhalation/exhalation process that occurs in the lungs during respiration. Using everyday materials, each student team creates a model pair of lungs.
Last updated 11 hour(s) ago