Student teams investigate the properties of electromagnets. They create their own small electromagnets and experiment with ways to change their strength to pick up more paperclips. Students learn about ways that engineers use electromagnets in everyday applications.

Potato Power
Elementary School
Activity
Students use potatoes to light an LED clock (or light bulb) as they learn how a battery works in a simple circuit and how chemical energy changes to electrical energy. As they learn more about electrical energy, they better understand the concepts of voltage, current and resistance.

Simple machines are devices with few or no moving parts that make work easier. Students are introduced to the six types of simple machines — the wedge, wheel and axle, lever, inclined plane, screw, and pulley — in the context of the construction of a pyramid, gaining high-level insights into tools that have been used since ancient times and are still in use today. In two hands-on activities, students begin their own pyramid design by performing materials calculations, and evaluating and selecting a construction site. The six simple machines are examined in more depth in subsequent lessons in this unit.

Students continue to explore the story of building a pyramid, learning about the simple machine called a pulley. They learn how a pulley can be used to change the direction of applied forces and move/lift extremely heavy objects, and the powerful mechanical advantages of using a multiple-pulley system. Students perform a simple demonstration to see the mechanical advantage of using a pulley, and they identify modern day engineering applications of pulleys. In a hands-on activity, they see how a pulley can change the direction of a force, the difference between fixed and movable pulleys, and the mechanical advantage gained with multiple / combined pulleys. They also learn the many ways engineers use pulleys for everyday purposes.

Students explore the interface between architecture and engineering. In the associated hands-on activity, students act as both architects and engineers by designing and building a small parking garage.

With an introduction to the ideas of energy, students discuss specific energy types and practical energy sources. Associated hands-on activities help them identify energy types in their surroundings and enhance their understanding of the concept of energy.

In this hands-on activity, students investigate different methods—aeration and filtering—for removing pollutants from water. Working in teams, they design, build and test their own water filters—essentially conducting their own "dirty water projects." A guiding data collection worksheet is provided.

In this multi-day activity, students explore environments, ecosystems, energy flow and organism interactions by creating a scale model biodome, following the steps of the engineering design process. The Procedure section provides activity instructions for Biodomes unit, lessons 2-6, as students work through Parts 1-6 to develop their model biodome. Subjects include energy flow and food chains, basic needs of plants and animals, and the importance of decomposers. Students consider why a solid understanding of one's environment and the interdependence of an ecosystem can inform the choices we make and the way we engineer our own communities. This activity can be conducted as either a very structured or open-ended design.

DNA Build
Middle School
Activity
Students reinforce their knowledge that DNA is the genetic material for all living things by modeling it using toothpicks and gumdrops that represent the four biochemicals (adenine, thiamine, guanine, and cytosine) that pair with each other in a specific pattern, making a double helix. They investigate specific DNA sequences that code for certain physical characteristics such as eye and hair color. Student teams trade DNA "strands" and de-code the genetic sequences to determine the physical characteristics (phenotype) displayed by the strands (genotype) from other groups. Students extend their knowledge to learn about DNA fingerprinting and recognizing DNA alterations that may result in genetic disorders.

Students learn how engineers design and construct buildings to withstand earthquake damage by building their own model structures using toothpicks and marshmallows. They experiment to see how earthquake-proof their buildings are by testing them in an earthquake simulated in a pan of Jell-O®.
Student groups are challenged to design and construct model towers out of newspaper. They are given limited supplies including newspaper, tape and scissors, paralleling the real-world limitations faced by engineers, such as economic restrictions as to how much material can be used in a structure. Students aim to build their towers for height and stability, as well as the strength to withstand a simulated lateral "wind" load.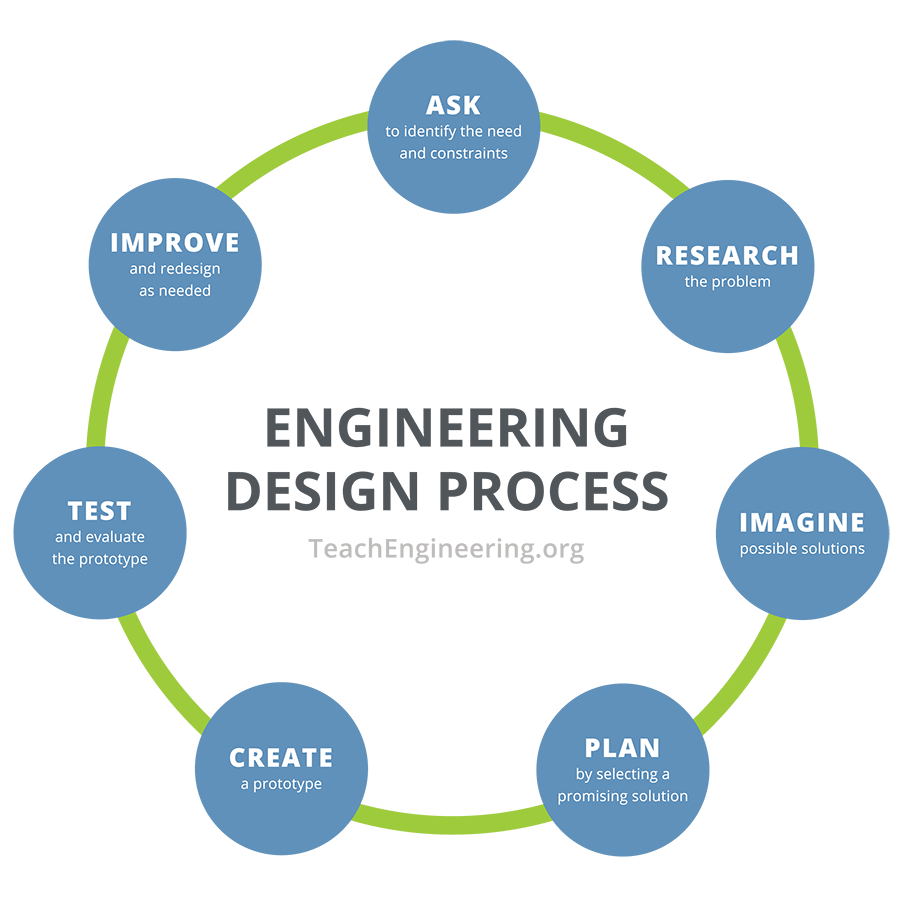 Students practice the initial steps involved in an engineering design challenge. They begin by reviewing the steps of the engineering design loop and discussing the client need for the project. Next, they identify a relevant context, define the problem within their design teams, and examine the project's requirements and constraints. (Note: Conduct this activity in the context of a design project that students are working on, which could be a challenge determined by the teacher, brainstormed with the class, or the example project challenge provided [to design a prosthetic arm that can perform a mechanical function].)

Students explore the physics exploited by engineers in designing today's roller coasters, including potential and kinetic energy, friction and gravity. First, they learn that all true roller coasters are completely driven by the force of gravity and that the conversion between potential and kinetic energy is essential to all roller coasters. Second, they consider the role of friction in slowing down cars in roller coasters. Finally, they examine the acceleration of roller coaster cars as they travel around the track. During the associated activity, students design, build and analyze model roller coasters they make using foam tubing and marbles (as the cars).

In this lesson, students are introduced to both potential energy and kinetic energy as forms of mechanical energy. A hands-on activity demonstrates how potential energy can change into kinetic energy by swinging a pendulum, illustrating the concept of conservation of energy. Students calculate the potential energy of the pendulum and predict how fast it will travel knowing that the potential energy will convert into kinetic energy. They verify their predictions by measuring the speed of the pendulum.

Students build their own small-scale model roller coasters using pipe insulation and marbles, and then analyze them using physics principles learned in the associated lesson. They examine conversions between kinetic and potential energy and frictional effects to design roller coasters that are completely driven by gravity. A class competition using different marbles types to represent different passenger loads determines the most innovative and successful roller coasters.
Last updated 17 hour(s) ago