Student pairs design and construct small, wind-powered sail cars using limited quantities of drinking straws, masking tape, paper and beads. Teams compete to see which sail car travels the farthest when pushed by the wind (simulated by the use of an electric fan). Students learn about wind and kinetic and renewable energy, and follow the seven steps of the engineering design process to ask, research, imagine, plan, create, test, and improve their sail cars. This activity is part of a unit in which multiple activities are brought together for an all-day school/multi-school concluding "engineering field day" competition.

In this activity, students learn about their heart rate and different ways it can be measured. Students construct a simple measurement device using clay and a toothpick, and then use this device to measure their heart rate under different circumstances (i.e., sitting, standing and jumping). Students make predictions and record data on a worksheet.

Students learn how engineers apply their understanding of DNA to manipulate specific genes to produce desired traits, and how engineers have used this practice to address current problems facing humanity. They learn what genetic engineering means and examples of its applications, as well as moral and ethical problems related to its implementation. Students fill out a flow chart to list the methods to modify genes to create GMOs and example applications of bacteria, plant and animal GMOs.

Students learn about four forms of equations: direct variation, slope-intercept form, standard form and point-slope form. They graph and complete problem sets for each, converting from one form of equation to another, and learning the benefits and uses of each.

That heat flows from hot to cold is an unavoidable truth of life. People have put a lot of effort into stopping this natural physical behavior, however all they have been able to do is slow the process. Student teams investigate the properties of insulators in their attempts to keep cups of water from freezing, and once frozen, to keep them from melting.

After a discussion about what a parachute is and how it works, students create parachutes using different materials that they think will work best. They test their designs, and then contribute to a class discussion (and possible journal writing) to report which paper materials worked best.

Following the steps of the engineering design process and acting as biomedical engineers, student teams use everyday materials to design and develop devices and approaches to unclog blood vessels. Through this open-ended design project, they learn about the circulatory system, biomedical engineering, and conditions that lead to heart attacks and strokes.

Brainstorming is a team creativity activity that helps generate a large number of potential solutions to a problem. In this activity, students participate in a group brainstorming activity to imagine possible solutions to their engineering design challenge. Students learn brainstorming guidelines and practice within their teams to create a poster of ideas. The posters are used in a large group critiquing activity that ultimately helps student teams create a design project outline. (Note: Conduct this activity in the context of a design project that students are working on; this activity is Step 3 in a series of seven steps that guide students through the engineering design loop.)

Students learn how food packages are designed and made, including three main functions. Packaging design and materials must keep food clean, protect or aid in the physical and chemical changes that can take place in food, and identify a food appealingly. Then, in the associated activity, students act as if they are packaging engineers by designing and creating their own food packages for particular food types.

Students learn about the form and function of the human heart through lecture, research and dissection. They brainstorm ideas that pertain to various heart conditions and organize these ideas into categories that help them research possible solutions. An expert in the field of cardiac valve research was interviewed for this lesson and shares his ideas with the class. Students conclude by researching various possible heart defects.

Students learn about the form and function of the human heart through the dissection of sheep hearts. They learn about the different parts of the heart and are able to identify the anatomical structures and compare them to the all of the structural components of the human heart they learned about in the associated lesson.

In this hands-on activity, students investigate different methods—aeration and filtering—for removing pollutants from water. Working in teams, they design, build and test their own water filters—essentially conducting their own "dirty water projects." A guiding data collection worksheet is provided.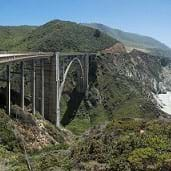 In this lesson, students learn the basics of the analysis of forces engineers perform at the truss joints to calculate the strength of a truss bridge. This method is known as the "method of joints." Finding the tensions and compressions using this method will be necessary to solve systems of linear equations where the size depends on the number of elements and nodes in the truss. The method of joints is the core of a graphic interface created by the author in Google Sheets that students can use to estimate the tensions-compressions on the truss elements under given loads, as well as the maximum load a wood truss structure may hold (depending on the specific wood the truss is made of) and the thickness of its elements.

Students learn the basics of the electromagnetic spectrum and how various types of electromagnetic waves are related in terms of wavelength and energy. In addition, they are introduced to the various types of waves that make up the electromagnetic spectrum including, radio waves, ultraviolet waves, visible light and infrared waves. These topics help inform students before they turn to designing solutions to an overarching engineering challenge question.

Students learn about the types of possible loads, how to calculate ultimate load combinations, and investigate the different sizes for the beams (girders) and columns (piers) of simple bridge design. They learn the steps that engineers use to design bridges by conducting their own hands on associated activity to prototype their own structure. Students will begin to understand the problem, and learn how to determine the potential bridge loads, calculate the highest possible load, and calculate the amount of material needed to resist the loads.
Last updated 20 hour(s) ago