Simple machines are devices with few or no moving parts that make work easier. Students are introduced to the six types of simple machines — the wedge, wheel and axle, lever, inclined plane, screw, and pulley — in the context of the construction of a pyramid, gaining high-level insights into tools that have been used since ancient times and are still in use today. In two hands-on activities, students begin their own pyramid design by performing materials calculations, and evaluating and selecting a construction site. The six simple machines are examined in more depth in subsequent lessons in this unit.

Students are introduced to the five fundamental loads: compression, tension, shear, bending and torsion. They learn about the different kinds of stress each force exerts on objects.

Students are introduced to three of the six simple machines used by many engineers: lever, pulley, and wheel-and-axle. In general, engineers use the lever to magnify the force applied to an object, the pulley to lift heavy loads over a vertical path, and the wheel-and-axle to magnify the torque applied to an object. The mechanical advantage of these machines helps determine their ability to make work easier or make work faster.

In this two-part activity, students design and build Rube Goldberg machines. This open-ended challenge employs the engineering design process and may have a pre-determined purpose, such as rolling a marble into a cup from a distance, or let students decide the purposes.

Students build their own small-scale model roller coasters using pipe insulation and marbles, and then analyze them using physics principles learned in the associated lesson. They examine conversions between kinetic and potential energy and frictional effects to design roller coasters that are completely driven by gravity. A class competition using different marbles types to represent different passenger loads determines the most innovative and successful roller coasters.

Students design and build devices to protect and accurately deliver dropped eggs. The devices and their contents represent care packages that must be safely delivered to people in a disaster area with no road access. Similar to engineering design teams, students design their devices using a number of requirements and constraints such as limited supplies and time. The activity emphasizes the change from potential energy to kinetic energy of the devices and their contents and the energy transfer that occurs on impact. Students enjoy this competitive challenge as they attain a deeper understanding of mechanical energy concepts.

Students explore the interface between architecture and engineering. In the associated hands-on activity, students act as both architects and engineers by designing and building a small parking garage.

Students are introduced to the distinctive properties of mixtures and solutions. A class demonstration led by the teachers gives students the opportunity to compare and contrast the physical characteristics of a few simple mixtures and solutions. They discuss the separation of mixtures and solutions back into their original components as well as different engineering applications of mixtures and solutions.

In this multi-day activity, students explore environments, ecosystems, energy flow and organism interactions by creating a scale model biodome through applying the engineering design process. The Procedure section provides activity instructions for Biodomes unit, lessons 2-6, as students work through Parts 1-6 to develop their model biodome. Subjects include energy flow and food chains, basic needs of plants and animals, and the importance of decomposers. Students consider why a solid understanding of one's environment and the interdependence of an ecosystem can inform the choices we make and the way we engineer our own communities. This activity can be conducted as either a very structured or open-ended design.

Students use DNA profiling to determine who robbed a bank. After they learn how the FBI's Combined DNA Index System (CODIS) is used to match crime scene DNA with tissue sample DNA, students use CODIS principles and sample DNA fragments to determine which of three suspects matches evidence obtain at a crime location. They communicate their results as if they were biomedical engineers reporting to a police crime scene investigation.

Using a website simulation tool, students build on their understanding of random processes on networks to interact with the graph of a social network of individuals and simulate the spread of a disease. They decide certain variables which impact the spread of the disease with the goal to "curb the epidemic." Since the results are random, they run multiple simulations and compute the average number of infected individuals before analyzing the results and assessing the effectiveness of their vaccination strategies. This engineering curriculum meets Next Generation Science Standards (NGSS).

Students are introduced to the concept of light pollution by investigating the nature, sources and levels of light in their classroom environment. They learn about the adverse effects of artificial light and the resulting consequences on humans, animals and plants: sky glow, direct glare, light trespass, animal disorientation and energy waste. Student teams build light meters using color sensors mounted to LEGO® MINDSTORMS® EV3 intelligent bricks and then record and graph the light intensity emitted in various classroom lighting situations. They are introduced to the engineering concepts of sensors, lux or light meter, and lumen and lux (lx) illuminance units. Through this activity, students also learn how to better use light and save energy as well as some of the technologies designed by engineers to reduce light pollution and energy waste.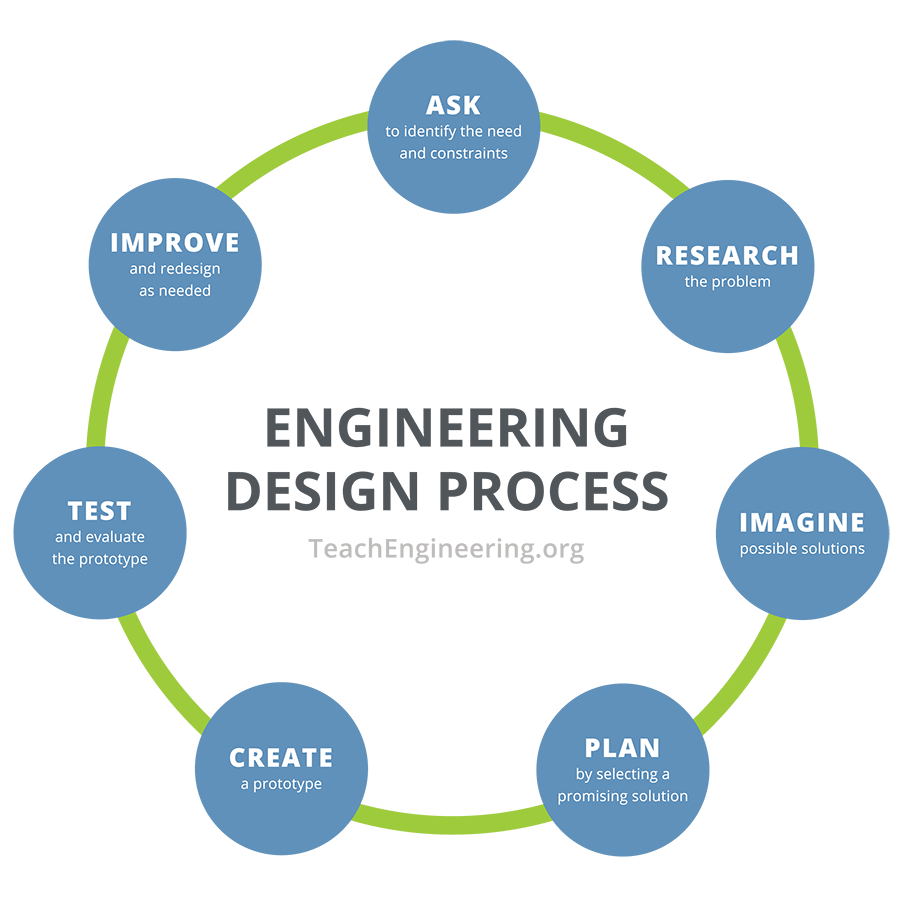 Students practice the initial steps involved in an engineering design challenge. They begin by reviewing the steps of the engineering design loop and discussing the client need for the project. Next, they identify a relevant context, define the problem within their design teams, and examine the project's requirements and constraints. (Note: Conduct this activity in the context of a design project that students are working on, which could be a challenge determined by the teacher, brainstormed with the class, or the example project challenge provided [to design a prosthetic arm that can perform a mechanical function].)

Students explore the inhalation/exhalation process that occurs in the lungs during respiration. Using everyday materials, each student team creates a model pair of lungs.

Students gain a better understanding of the different types of materials as pure substances and mixtures and learn to distinguish between homogeneous and heterogeneous mixtures by discussing an assortment of example materials they use and encounter in their daily lives.
Last updated 12 hour(s) ago