The Next Generation Science Standards framework, released in 2013, promotes student engagement in science and engineering practices and emphasizes crosscutting concepts that deepen students' understanding of the core ideas in these fields.
Browse NGSS-Aligned Curriculum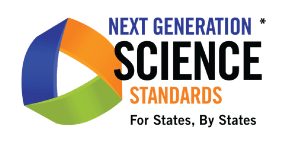 Why Align to NGSS?
Teachable and learnable over multiple grades at increasing levels of depth and sophistication
Broad importance across multiple science or engineering disciplines or are key organizing concepts of a single discipline
Provides a key tool for understanding or investigating more complex ideas and for solving problems
Relates to the interests and life experiences of students or can be connected to societal or personal concerns that draw on scientific or technical knowledge
TeachEngineering Exemplars
TeachEngineering curriculum provides innovative resources and ideas for teachers using NGSS. The hands-on activities and lessons in the collection are either fully aligned to NGSS or not aligned.