Quick Look
Grade Level: 2 (1-3)
Time Required: 1 hours 30 minutes

(This could be split up into two class periods)
Expendable Cost/Group: US $1.00
Group Size: 2
Activity Dependency: None
Subject Areas: Life Science, Science and Technology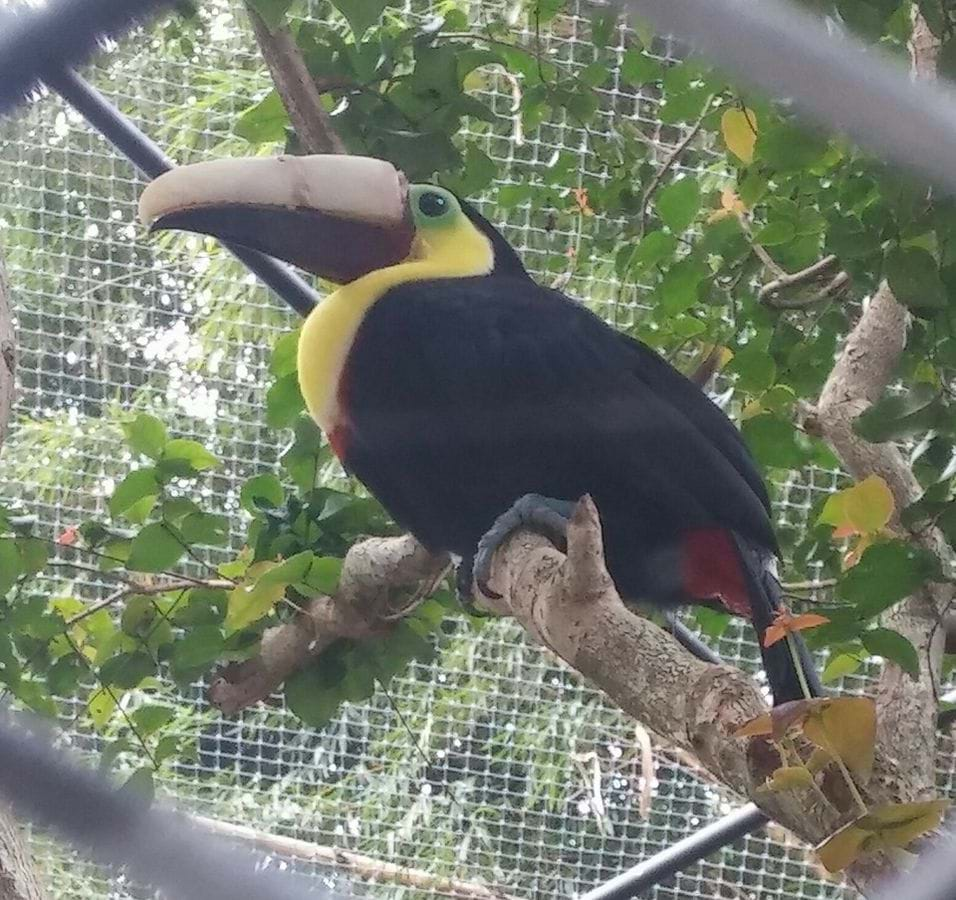 Summary
This unique engineering activity explores helping animals that cannot help themselves. Students perform research and design prosthetic prototypes for an animal to use for its survival. First, students choose an animal from a set of task cards. These cards have descriptions of animals that have injuries that keep them from getting what they need in the wild. Next, students work in pairs to research these animals and their habitats. They then create habitats for their animals to live and model 3D prosthetics for the animals to use with modeling clay. Finally, students share their habitats with their peers.
This engineering curriculum aligns to Next Generation Science Standards (NGSS).
Engineering Connection
Creating custom prosthetics for animals using 3D printers is a commonly used technique to help animals who have been injured or disabled at the hands of humans. For example, a toucan had a damaged beak and was having difficulty eating. Several engineering groups collaborated to create a 3D printed plastic piece to attach to her beak. She can now eat normally. Engineers not only help animals with injuries, they also design safe places for animals to live while they are healing. For example, engineers may work with biologists and conservationists to create new landscapes such as ecoparks and areas set aside for conservation.
Learning Objectives
After this activity, students should be able to:
Create a model that represents the living things found in a specific habitat.
Explain how a specific habitat meets a specific animal's needs.  
Provide examples of how 3D printing has helped injured animals.
Educational Standards

Each TeachEngineering lesson or activity is correlated to one or more K-12 science, technology, engineering or math (STEM) educational standards.

All 100,000+ K-12 STEM standards covered in TeachEngineering are collected, maintained and packaged by the Achievement Standards Network (ASN), a project of D2L (www.achievementstandards.org).

In the ASN, standards are hierarchically structured: first by source; e.g., by state; within source by type; e.g., science or mathematics; within type by subtype, then by grade, etc.
Suggest an alignment not listed above
Materials List
Each group needs:
scissors, two pairs
roll of tape
small container of Play-Doh or modeling clay
shoebox
Research Record Page, one per student
ability to use a computer with internet access
To share with the entire class:
variety pack of construction paper
pieces of cardboard
popsicle sticks (such as a pack of 100)
box of toothpicks
string
crayons, markers, or colored pencils
other craft supplies as needed
Worksheets and Attachments
Visit [

www.teachengineering.org/activities/view/uof-2242-animal-survival-engineering-habitat-design

] to print or download.
Pre-Req Knowledge
Students must understand that all animals need to be able to get water, food, shelter, and air to survive in their habitat. Students should understand that animals adapt to survive in their habitat.
Introduction/Motivation
What are some things that animals need from their habitat? Sometimes animals get injured and they cannot get the things they need. If they do not get help when this happens, they do not survive.
When people see animals with injuries, they often want to try and help. Engineers have contributed to this animal welfare by creating prosthetics for animals using 3D printing technology. Engineers create a computer-based design and use a type of "printable" plastic to create a prosthetic. The following video explains how different animals were saved because of 3D printing. "How 3D Printing Gave These Animals A New Life: https://www.youtube.com/watch?v=jr7hMrkEnm0."
Reflect on the video and think about how 3D printing help animals that were injured. (Provide students to consider the implications of each animal's injury with a partner; allow groups two to three minutes to come up with answers, then open the class back up for discussion.) Possible answers include: printing legs for Derby the dog; replacing parts of the beaks for Tieta the toucan and Beauty the eagle; designing a new tail for Winter the dolphin; allowing Stumpy the turtle to move around.
We are going to read about another animal that was rescued thanks to 3D printing.
(Option 1: A great resource if you have access to it is Scholastic News, March 2017 Edition 2 titled Lucky Duck. Read the story and discuss steps taken to save Buttercup the duck. These steps include taking Buttercup to a sanctuary; taking photos of another duck's foot; drawing the foot on the computer; sending the drawing to a 3-D printer; and finally printing the new foot for Buttercup. Have students discuss in pairs after reading.)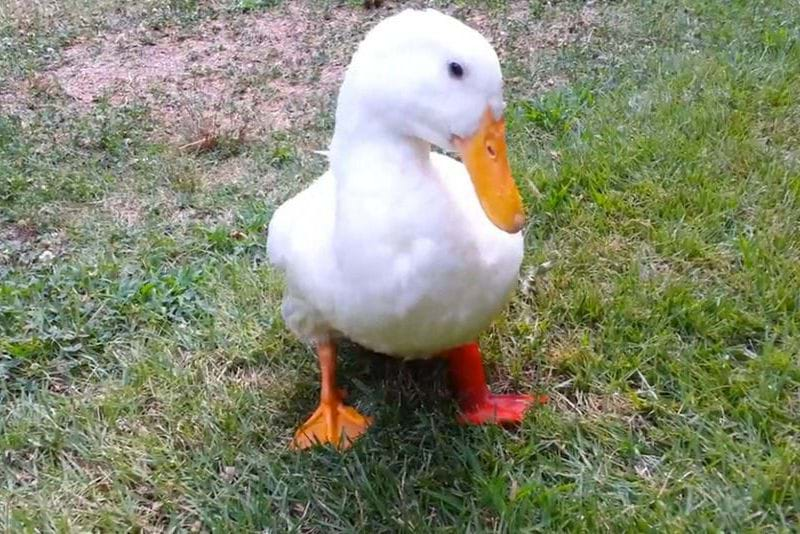 (Option 2: Read the article Injured Animals Get Second Chance With 3D Printed Limbs from National Geographic. Discuss what steps were taken to help the different animals or select one animal to focus on. For example, steps for Vitória the goose include contacting a dentist who creates 3D dental reconstructions for humans; creating a 3D beak; learning that the first beak fell off; creating a second beak; returning the goose to the wild. Have students discuss in pairs after reading.)
Based on what you now know, how has 3D printing helped injured animals? Today we are going to practice thinking like engineers! You will work in pairs to design a solution to an animal's problem. You will then need to create a habitat for your animal to live in while it heals. Working in pairs, pick a task card and begin your planning page using the Research Record Page.
Procedure
Background
Engineers use 3D printers for many purposes. One purpose is to create prosthetic parts for animals and to create a temporary habitat for a recovering animal to survive. For example, a duck born with a disabled foot was unable to walk. A group that specializes in 3D printing at helped the duck by printing a new foot. They first used the duck's sister as a model. They created a digital model on a computer for the printer and then printed the foot using a hard plastic. Finally, a mold was created using silicone to make the prosthetic foot soft enough for the duck to use. This is just one example of how 3D printing is becoming a more widely used technology that has many useful applications.
Animals live in habitats. All animals need water, land, air, and shelter to survive. Animals get what they need to survive from their habitat. For example, a squirrel can live in a forest. The squirrel gets food from the acorns that come from trees. The squirrel takes shelter on tree branches or in holes in trees. The squirrel breathes air in its habitat and can find water in streams, rivers, or lakes. The squirrel can adapt to its habitat in the winter by gathering several acorns to store when the tree is bare. Animals adapt to their habitat to survive. All animals live in habitats that meet their needs. Some habitats include: grasslands, deserts, arctic, rainforests, oceans, and prairies.
Before the Activity
With the Students
Have students choose a Task Card with their partner. The card lists an animal that has an injury and briefly describes its habitat. Students will need to design a way to fix the animal's injury and create a habitat for the animal.
Distribute copies of the Research Record Page to students. Remind students that engineers who help animals first research the animals before they help them.
Allow students to research their animal's features so they can effectively design a solution to its problem. For example, if the student is researching a giraffe with an injured neck, then they will need to research giraffe necks. Have students use online resources such as Pebble Go, Kids Info Bits, and Brain Pop Jr. Students may also use books from the school library. Have students record their research on the Research Record Page.
Following their research, students can design a habitat for their animal to live in. Students should design their habitats with the following ideas in mind: what plants live there, what animals live there, what the animal eats, what animals eat it, and where the animal finds shelter. Allow students to use the same online resources from before as well as the school library. Have students record their research on the Research Record Page.
Distribute the modeling clay and craft materials.
Instruct students to create their animal using modeling clay and to rely on their research to create accurate depictions. 
Next, have students create a shoebox diorama of their animal's habitat using the following materials: construction paper, cardboard, paint, Popsicle sticks, toothpicks, pencils and markers, and modeling clay. Note: the types of materials students may use is up to the teacher's discretion. Their habitat needs to include the plants and animals that can be found in the animal's natural habitat, shelter for the animal, and accurate landforms. Have students refer to the directions on the Research Record Page.
To wrap up the activity, allow students to present their dioramas to their classmates. Students should talk about what animal they were rescuing, why it needed help, and how they would design an adaptation for them. They can describe their diorama, name their habitat, and explain why they included the plants and animals that they did. They can also explain how the animal they rescued gets food, water, and shelter in its habitat.
Vocabulary/Definitions
3D printer: A machine that can print objects made of plastic or other materials.
adaptation : How a living thing changes its environment or behavior in order to stay alive.
habitat: A place where a plant or animal lives.
prosthetic: An artificial body part, such as a limb or implant.
Assessment
Pre-Activity Assessment
Discussion: Ask students some questions about what they know about animal habitats and if they've heard about using 3D printing to help animals. Engage in a discussion after students watch "How 3D Printing Gave These Animals A New Life: https://www.youtube.com/watch?v=jr7hMrkEnm0."
Post-Introduction Assessment
Exit ticket: Students can complete an exit ticket after they talk with a partner about the animals that were rescued because of 3D printers. Students can answer the question: Based on what you've learned, how have 3D printers helped injured animals survive?
Activity-Embedded Assessment
Research: Students use the Research Record Page as they research their animals and habitats. Ensure students are working together as they research their animal and its habitat.
Post-Activity Assessment
Rubric: Student learning is assessed using the Engineering an Animal's Rubric.
Activity Extensions
Students could select an animal that could survive in their chosen habitat that isn't from the task cards. The animal will need to have the necessary adaptations to survive. For example, an animal in a polar habitat might need to have blubber to stay warm. An animal in the desert might need to have a way to store water for a long period of time.
Activity Scaling
For lower grades, have all students research the same animal as a class. Lead the class through online and print resources to complete the Research Record Page and brainstorm animal adaptations as a class. Then let students work in pairs to create their animal and habitat.   
For higher grades, have students also create a prototype of the adaptation that would heal the animal's injury or solve its problem (such as creating a cast for the giraffe or a shoe for the camel). Have students research if any zoos have worked with their injured animal in rehabilitation programs.  
References
"How 3D Printing Gave These Animals a New Life." YouTube. Channel: Seeker. Published September 4, 2015. https://www.youtube.com/watch?v=jr7hMrkEnm0.
"Injured Animals Get Second Chance With 3D Printed Limbs." National Geographic. August 19, 2016. https://news.nationalgeographic.com/2016/08/prosthetics-animals-rescued-3d-dogs-cats. Accessed November 13, 2019.
"Stumpy, the 3-Legged Turtle, gets a 3D Printed Prosthetic Leg From 5th Grade Students," 3D-Print.com December 27, 2017. https://3dprint.com/33624/stumpy-turtle-3d-print-leg/. Accessed 20 Oct. 2017.
"What is a Habitat Restoration Engineer?" Environmental Science. April 17, 2017. https://www.environmentalscience.org/career/habitat-restoration-engineer. Accessed November 13, 2019.
Copyright
© 2019 by Regents of the University of Colorado; original © 2018 University of Florida
Contributors
Kelly (McGraw) Traxler
Supporting Program
Multidisciplinary Research Experiences for Teachers of Elementary Grades, Herbert Wertheim College of Engineering, University of Florida
Acknowledgements
This curriculum was based upon work supported by the National Science Foundation under RET grant no. EEC 1711543— Engineering for Biology: Multidisciplinary Research Experiences for Teachers in Elementary Grades (MRET) through the College of Engineering at the University of Florida. Any opinions, findings, and conclusions or recommendations expressed in this material are those of the authors and do not necessarily reflect the views of the National Science Foundation.
Last modified: November 14, 2019