Quick Look
Grade Level: 4 (3-5)
Choose From: 3 lessons and 9 activities
Subject Areas: Earth and Space, Physical Science, Science and Technology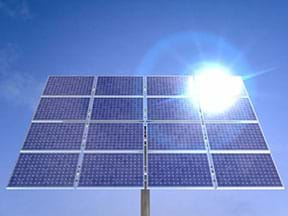 Summary
The sun provides earth with abundant light energy, and we can convert this solar energy into electricity using solar panels. This unit explores solar energy as a renewable energy source. Through engaging activities, students investigate the principles of light energy and design, build and test solar-powered ovens, water heaters, and a mini-city.
Engineering Connection
We are facing many issues with conventional energy sources (fossil fuels, hydropower, nuclear) that are leading engineers to develop innovative alternative renewable energy sources (wind, solar, biomass) to manage the impacts of energy production on the natural environment. Engineers are instrumental in developing low-cost and reliable methods for creating carbon-free, clean energy sources, especially solar power. Continued advances in solar panel designs are making them more affordable, energy-efficient, and able to be integrated into our built environment in innovative ways.
Subscribe
Get the inside scoop on all things TeachEngineering such as new site features, curriculum updates, video releases, and more by signing up for our newsletter!
PS: We do not share personal information or emails with anyone.
Unit Schedule
Suggested activity order:
More Curriculum Like This
High School
Lesson

Off the Grid
Students learn and discuss the advantages and disadvantages of renewable and non-renewable energy sources. They also learn about our nation's electric power grid and what it means for a residential home to be "off the grid."
Upper Elementary
Lesson

Let the Sun Shine!
Students learn how the sun can be used for energy. They learn about passive solar heating, lighting and cooking, and active solar engineering technologies (such as photovoltaic arrays and concentrating mirrors) that generate electricity.
Copyright
© 2020 by Regents of the University of Colorado
Last modified: December 2, 2020