Quick Look
Grade Level: 8 (7-9)
Choose From: 3 lessons and 7 activities
Subject Areas: Physical Science, Physics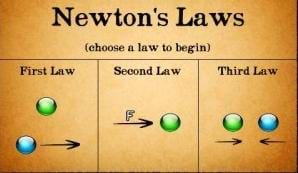 Summary
Move it! This unit explores Newton's Laws of Motion. Students have fun exploring the concepts of forces and changes in motion, action and reaction, angular momentum, and pendulums. A variety of hands-on investigations and related activities help learners make sense of motion.
Engineering Connection
Whether designing objects that move or stay put, understanding Newton's Laws of Motion helps engineers of all disciplines quantify the "invisible" forces acting on all objects. For example, engineers take advantage of their understanding of rotational inertia and angular momentum to maximize the thrilling spin experience on amusement park rides. Besides being used in clocks, engineers use pendulums in equipment to detect earthquakes, design buildings to resist shaking due to earthquakes, and help robots balance.
Subscribe
Get the inside scoop on all things TeachEngineering such as new site features, curriculum updates, video releases, and more by signing up for our newsletter!
PS: We do not share personal information or emails with anyone.
Unit Schedule
Suggested activity order:
More Curriculum Like This
Copyright
© 2020 by Regents of the University of Colorado
Last modified: December 10, 2020