Quick Look
Grade Level: 8 (7-9)
Choose From: 3 lessons and 6 activities
Subject Areas: Physical Science, Physics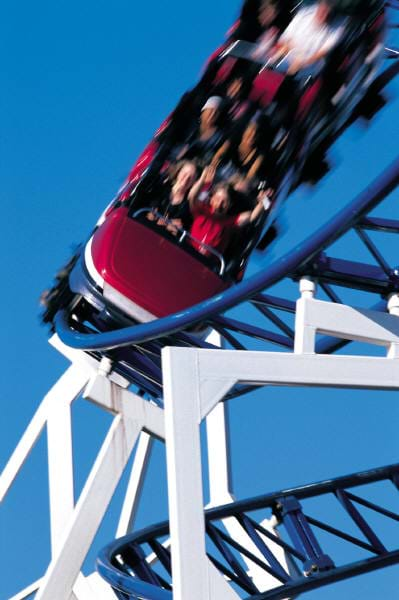 Summary
Keep it moving! This unit introduces potential and kinetic energy as forms of mechanical energy in the context of motion. A series of hands-on activities enable students to explore the relationship between potential and kinetic energy and the concept of conservation of energy. The concepts of momentum, collisions, and frictional forces are also viewed through the lens of motion.
Engineering Connection
Mechanical engineers are concerned about the mechanics of energy — how it is generated, stored, and moved. For example, mechanical and civil engineers ensure that there is sufficient potential energy, which is converted to kinetic energy, to move cars along an entire roller coaster ride. To increase vehicle safety, engineers take into account energy of motion concepts when designing airbags to better protect passengers from the impact of collisions.
Subscribe
Get the inside scoop on all things TeachEngineering such as new site features, curriculum updates, video releases, and more by signing up for our newsletter!
PS: We do not share personal information or emails with anyone.
Unit Schedule
Suggested activity order:
More Curriculum Like This
Copyright
© 2020 by Regents of the University of Colorado
Last modified: January 20, 2021