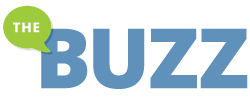 If you're in K-12, or are a K-12 teacher, you really must check out TeachEngineering.org. It is full of lesson plans that help TeachEngineering to students.

TeachEngineering content is aligned with Common Core Math
Classroom-tested and ready to use!
Elementary School:
Middle School:

April 2018 Editor's Pick
Can't find anything in the closet? Broken backpack strap? Bookshelf that keeps falling over? Being able to "solve everyday problems" is a skill worth cultivating! This exemplar activity shows middle school students how to apply the engineering design process to daily ...